Setting up Team Event
Adding event to cutehr is simple.
Adding Events
To add event in cutehr click on the Settings menu in sidebar, then click Events submenu. You will see the events page.
From here click on "Add Events", fill up the details for the events and click Add Event button.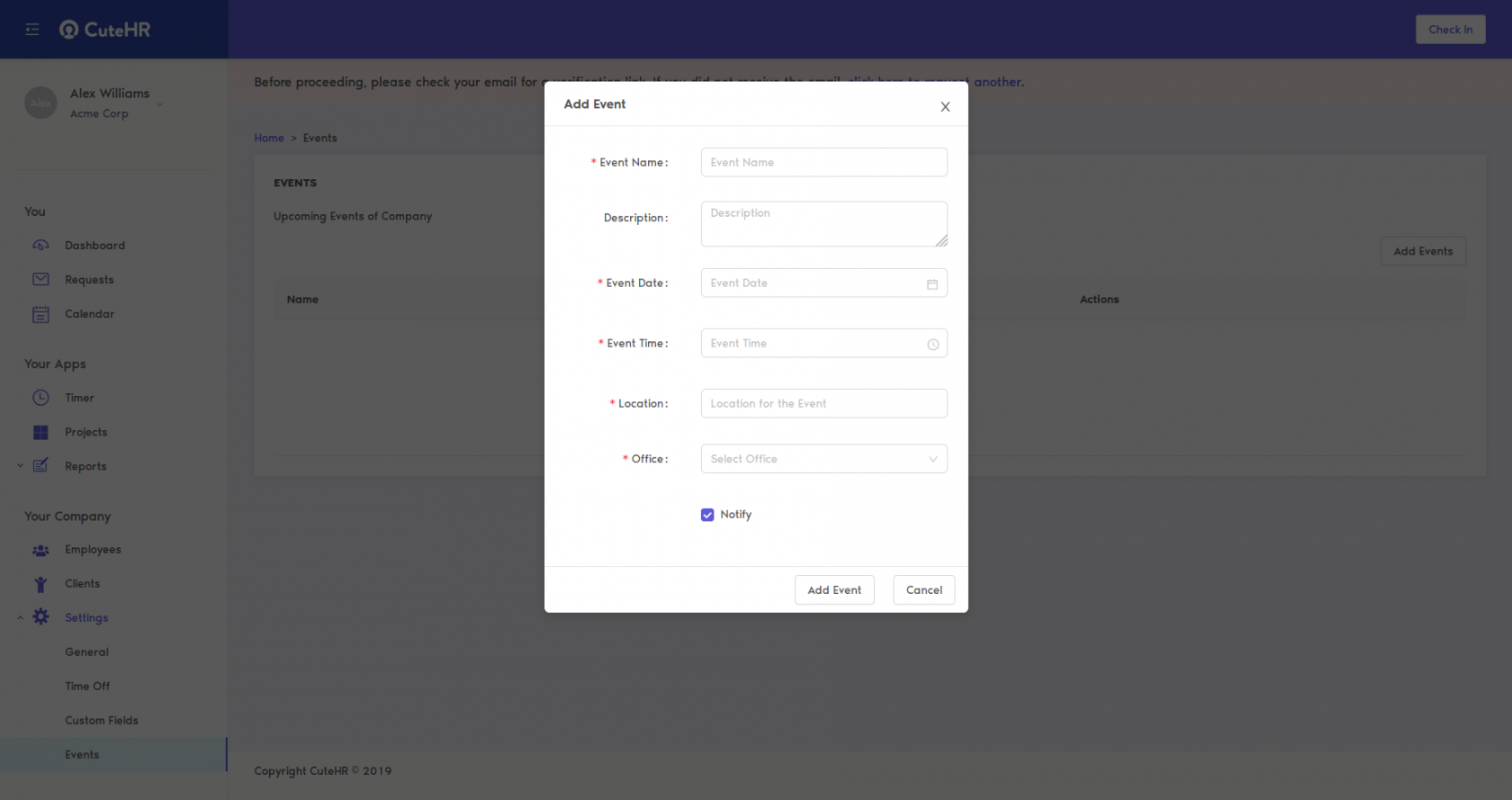 Now the event is added.
Editing Events
To edit events, simply click the pencil icon in front of event, a popup will appear.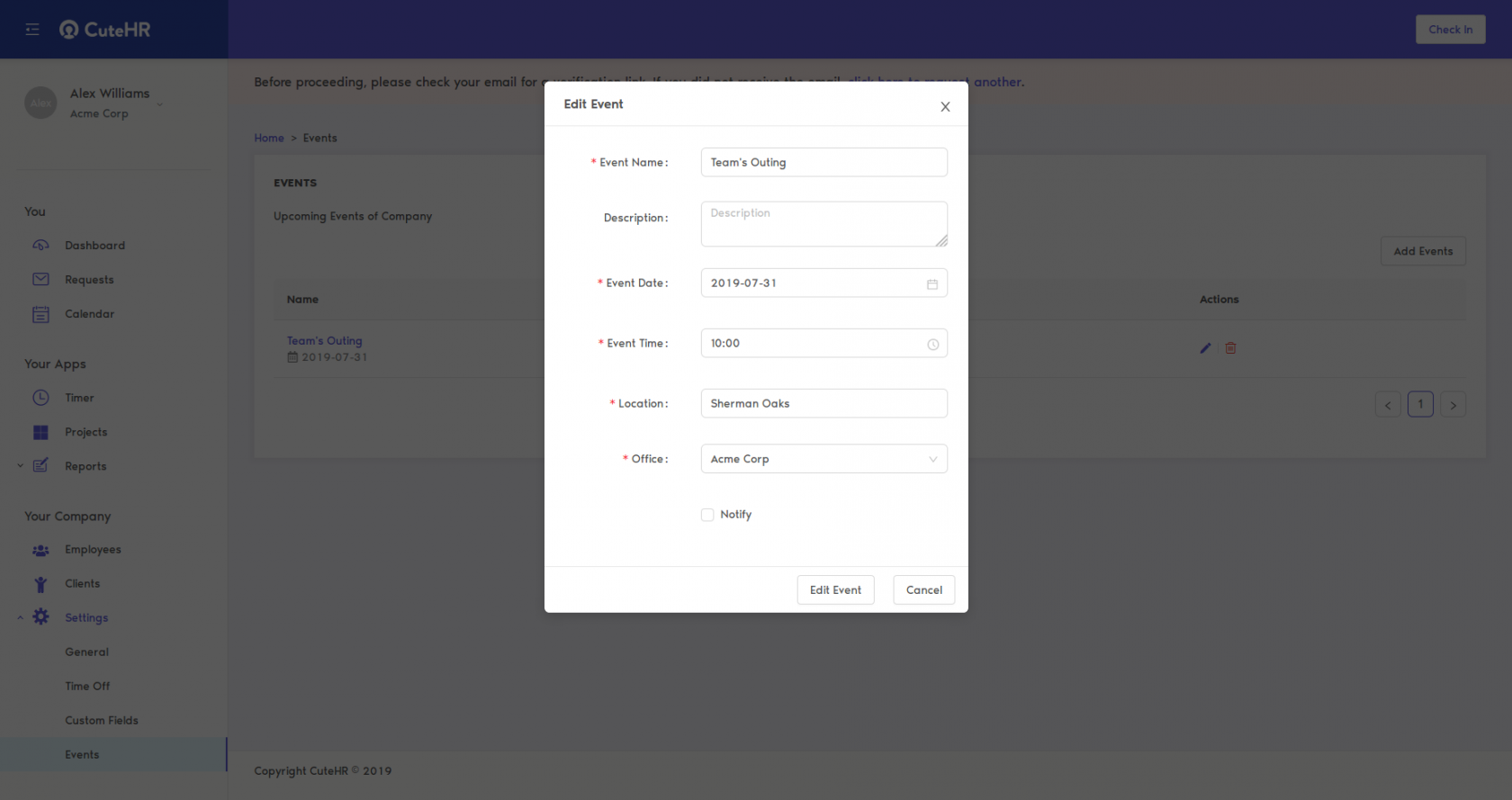 Update the event information and click Edit Event button.
Deleting Events
To delete events, click the bin icon in front of the event which you want to delete.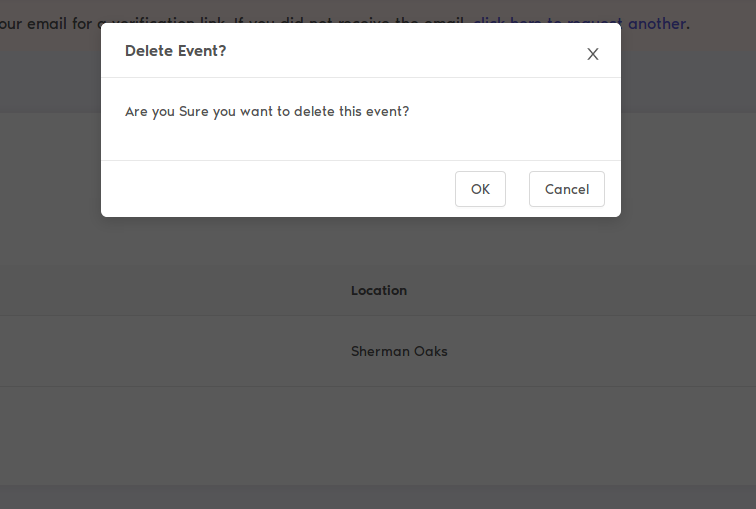 Click the "Yes" button in the confirmation popup.