Managing Employees for Projects
After adding projects to cutehr, you must be wondering how to add employees to projects. This process is also very easy. Follow the instructions to add employees to any project.
Adding employee to project
For adding employee to any of your project. Just navigate to Projects in sidebar menu. You will see all the projects added by company. If not added, first add project.
Click the project name in which you want to add employees.

After clicking the project name, you will be redirected to project detail.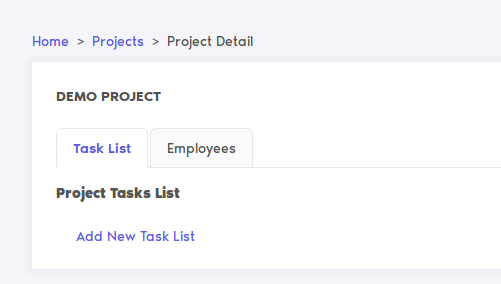 Click on the "Employees" Tab. Add Click "Add Employee" button.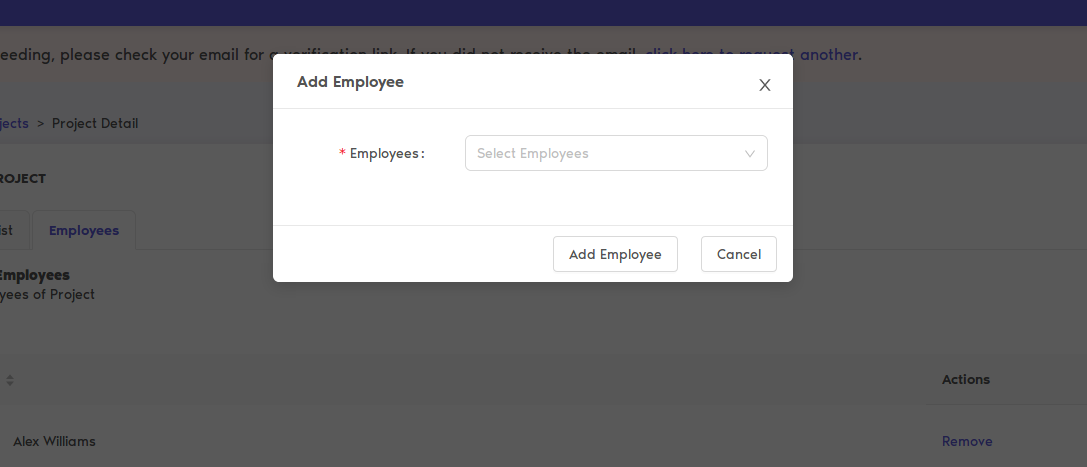 Select the employee to add to the project and click "Add Employee" button
Removing employee from project
This is very simple, to remove any employee from the project just click "Remove" in front of Employee name.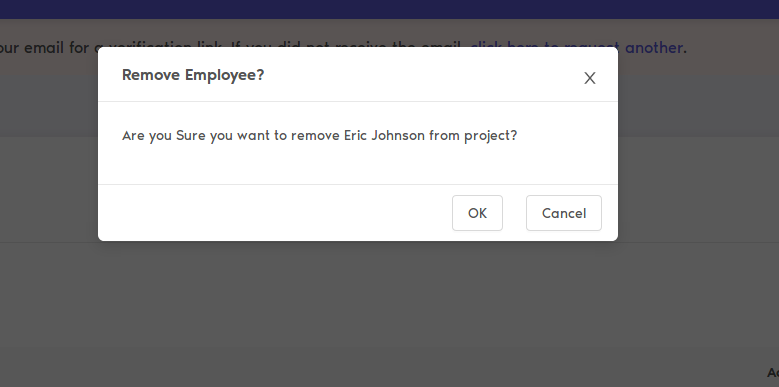 Click "OK" in the popup to confirm the removal of the employee from the project.