Setting up Custom Fields for Employee
Cutehr provides the feature of adding custom fields for your employees as per your country. Like national Id card, etc.
Adding Custom Fields
To Add Custom Fields for employee navigate to Settings -> Custom Fields, click on "Employee" Tab.
Click "Add Custom Field" button.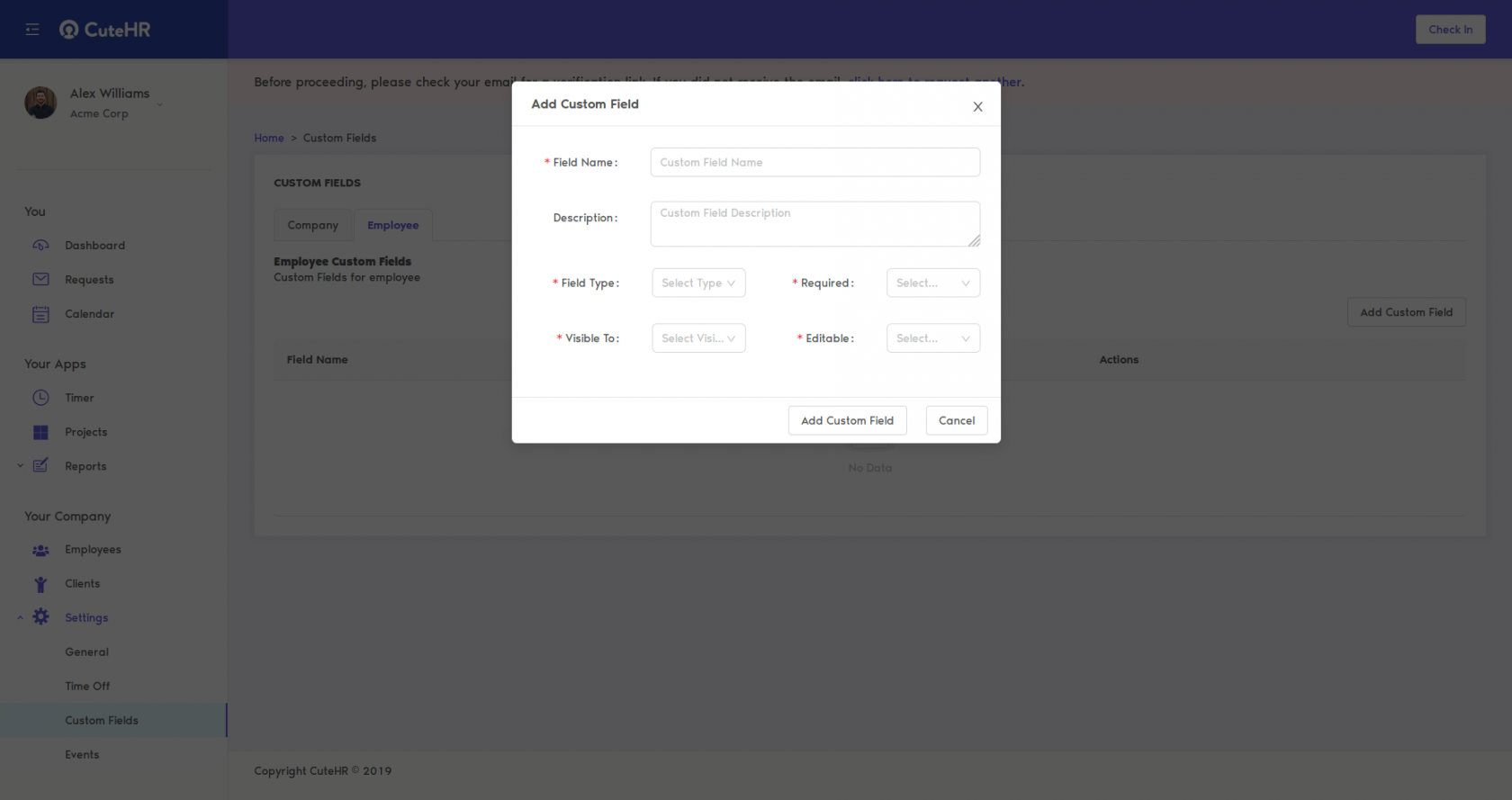 Fill up the information for the custom field. Add click "Add Custom Field" button in popup.
Editing Custom Fields
To Edit custom field, just click the pencil icon and edit the form in the popup.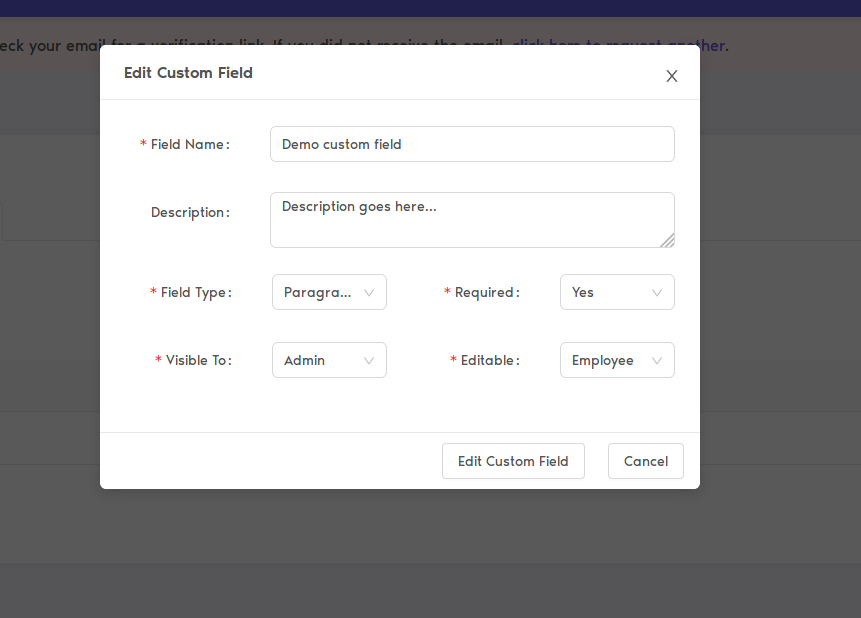 After editing the information just click "Edit Custom Field" button in the popup.
Deleting Custom Fields
To Delete custom field, click the bin icon in from of custom field name. Select "OK" from the confirmation modal to confirm.
Use of Custom Field
Your company might need information fields other than cutehr provide, In that case, you can add custom fields.
After adding custom field for employee, go to employee's profile, Under Personal tab you will see custom fields.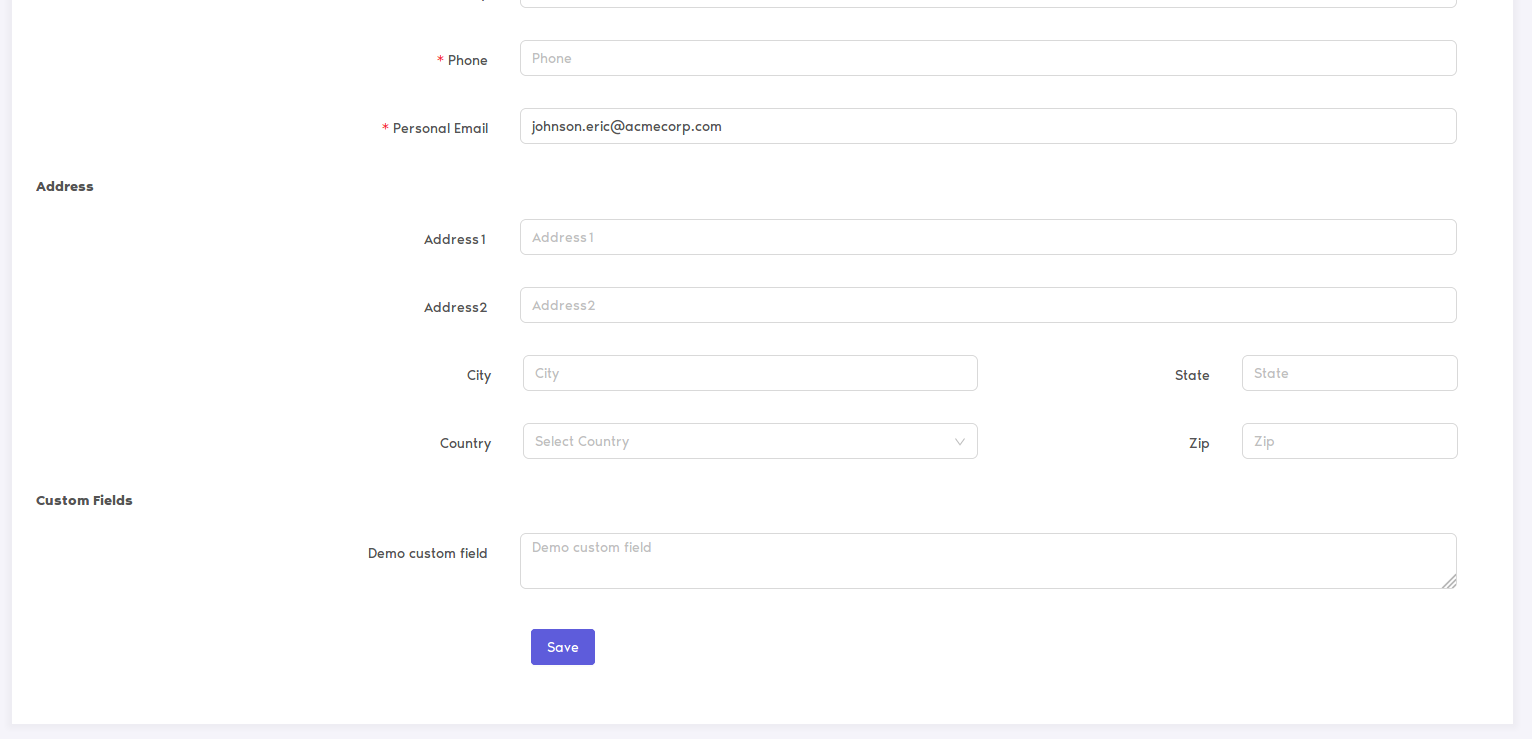 You can fill it accordingly.