Adding more workspaces
You may want to add more workspaces for a user. Cutehr makes your work easier, using cutehr you can create more workspaces for the user. To do so, follow the following instructions.
Adding workspaces
In order to add workspaces, click on the arrow-down icon on sidebar, next to user's name and from that dropdown menu, select switch company.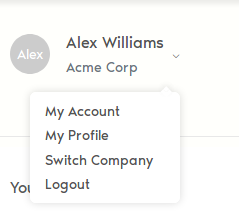 Here you will see company(s)/workspaces added by you. In order to add new workspace, click "Add Workspace" button.

After clicking the button you will see a popup of basic information for the company information. Fill up the name of company add click submit.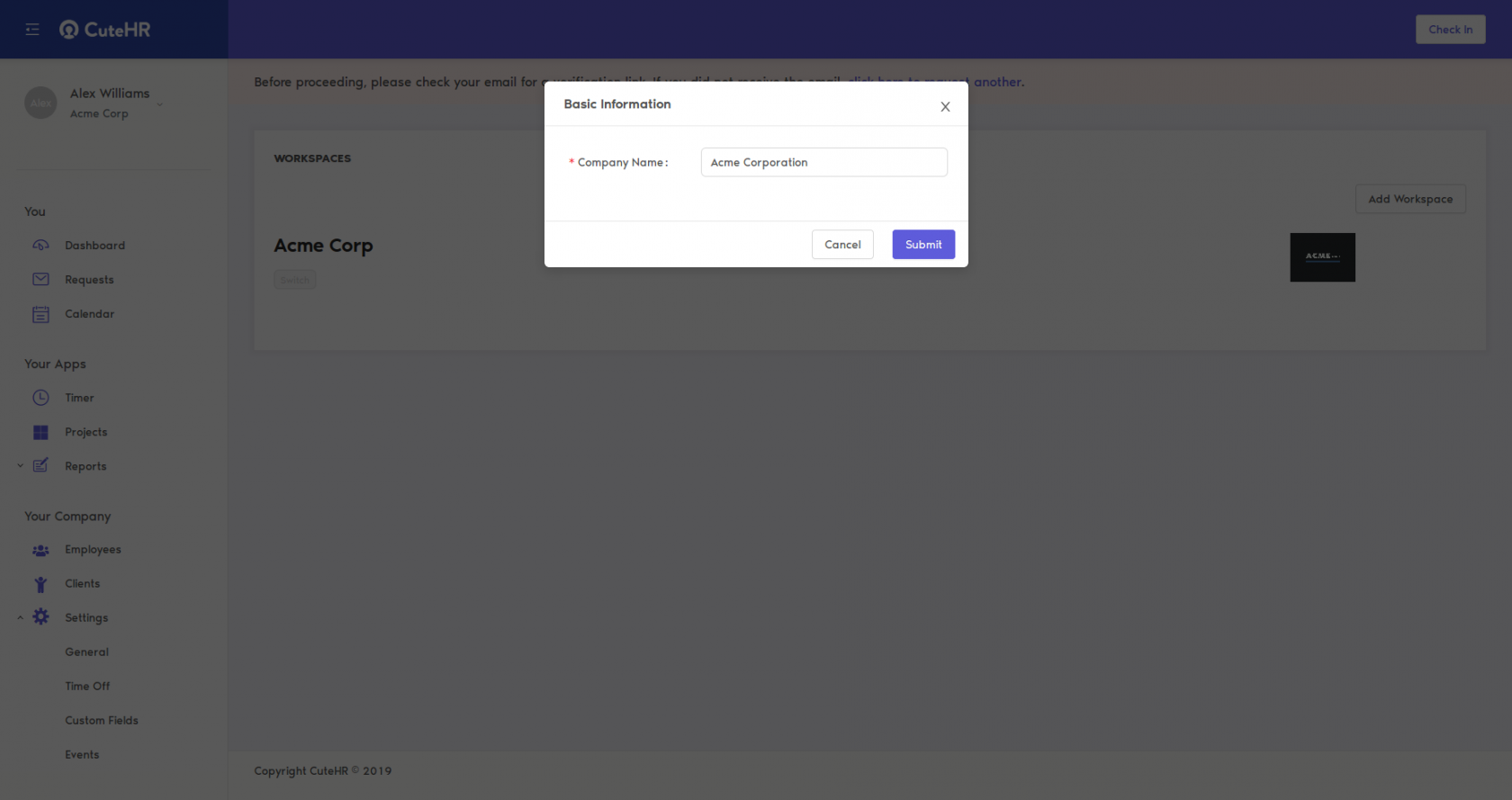 Now, the new workspace is created, you can switch workspaces anytime.
The selected company's name appears below user's name on the Sidebar.
To edit the information of newly created workspace, you can follow the steps of editing the company.
You can also add, edit or delete offices for that company