Managing Account
For managing your account on cutehr you can follow the basic steps.
Simply click on down arrow button on sidebar beside your name, and from the dropdown choose "My Account".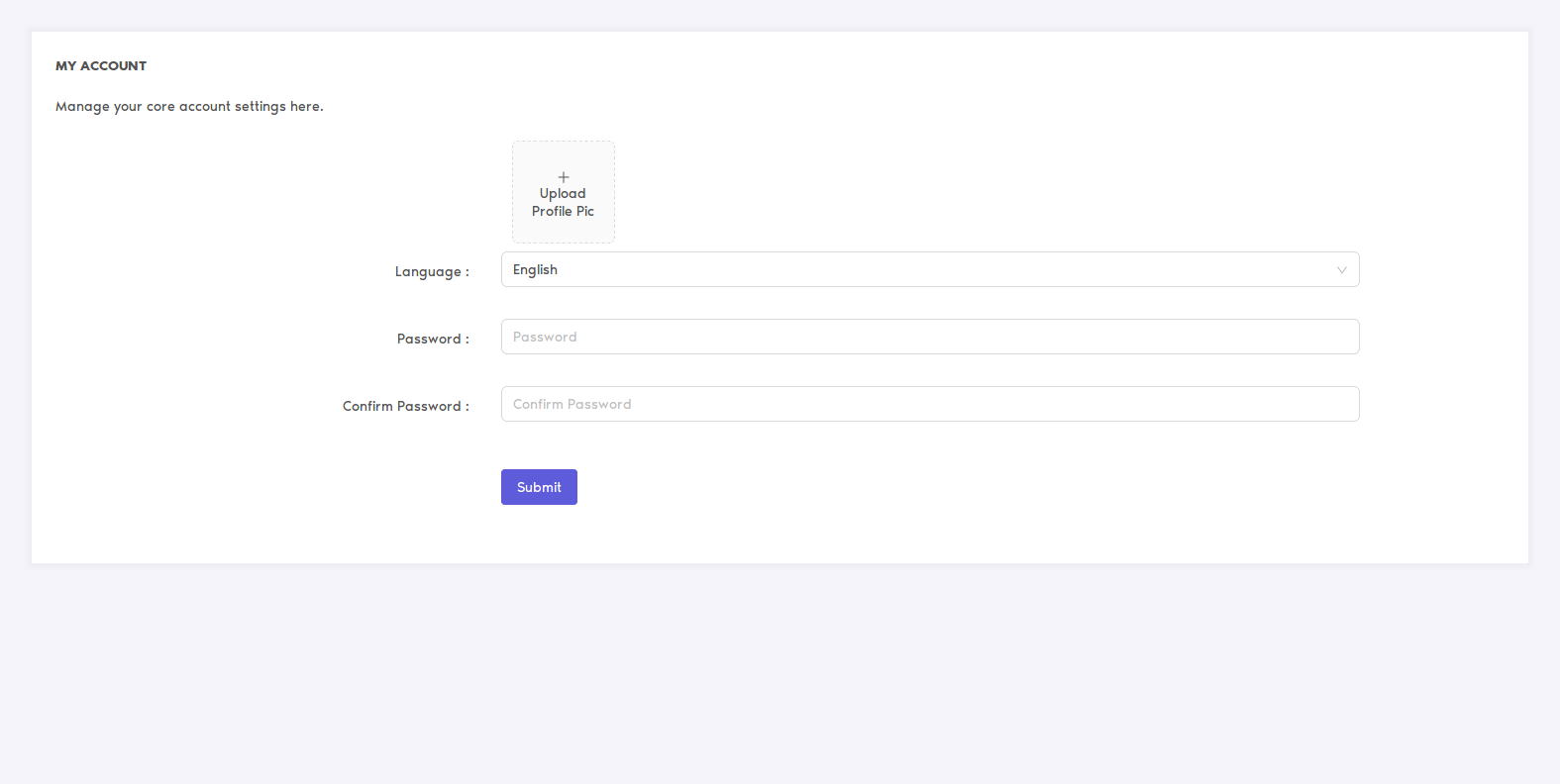 You will see the above page.
Changing Avatar
In My Account section, you can see the option to upload profile pic, click the item and choose the picture.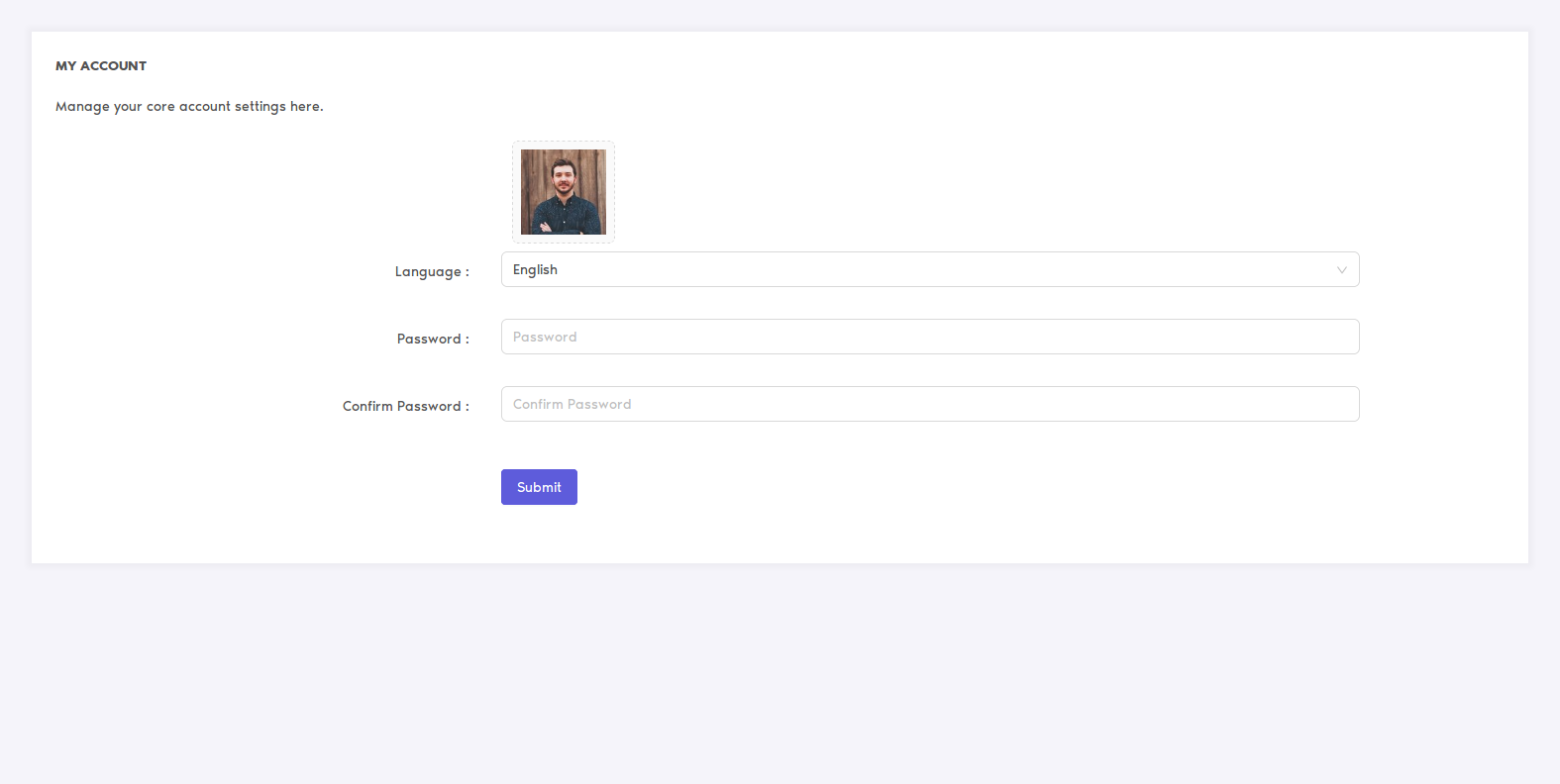 Profile pic will update.
Changing Password
You can also change your password from here. Just type the new password and confirm it. Then click "Submit" button to change it.